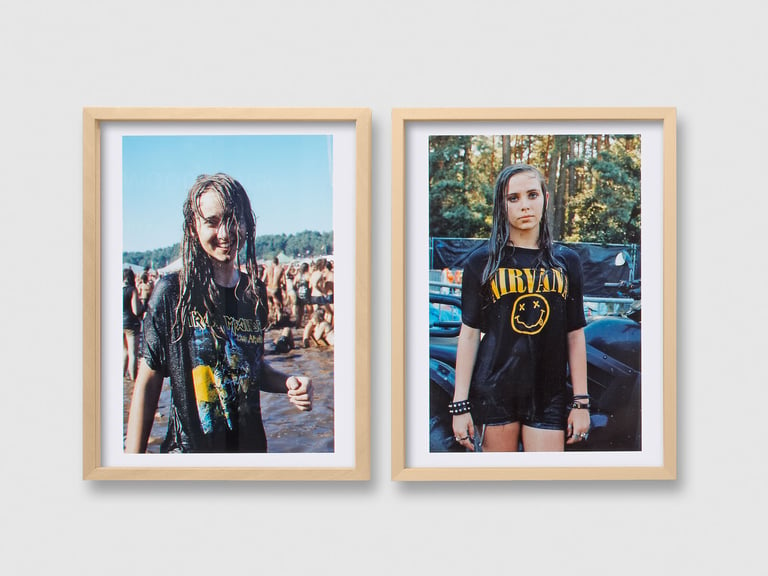 Kira Bunse - Untitled (Mudgirls)
2 x analog C-print,
40 x 30 cm each,
signed, numbered,
2013/2017,
Edition 10+1 AP
The artwork is sold unframed.
Published on the occasion of the exhibition Kira Bunse - Przystanek Woodstock.
Kira Bunse (b. 1979, Braunschweig) is an artist living in Paris. Fashion photography is at the heart of her work, so she works for various labels, but also publishes editorials for international publications, from underground to glossy, from Purple to Vanity Fair. Kira Bunse's subjects are glam, pop culture, the joys of youth, sexualities, beauty of the body. This sets in motion an arousal of mutual condition, of curiosity and desire.
All prices including 19% VAT, excl. Shipping